5AAAAA High Quality Natural Uruguayan The best Amethyst Pendant "Imperial purple"20-30mm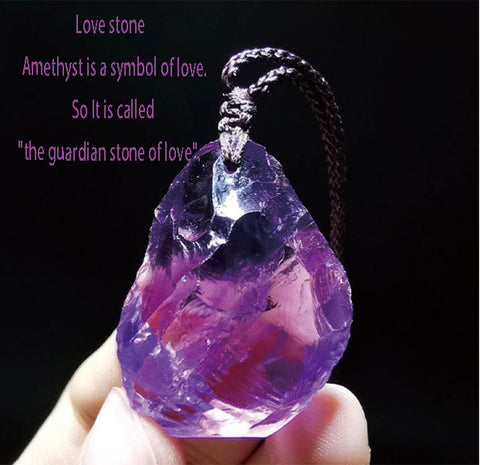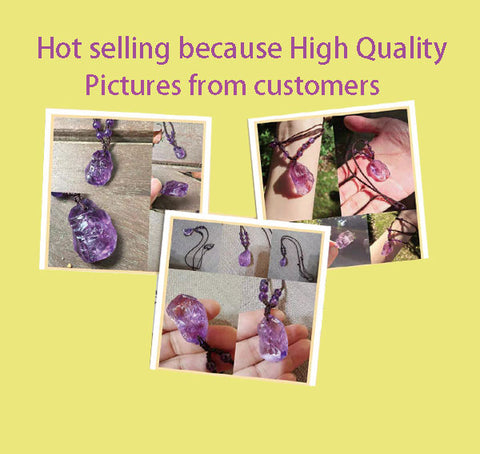 Amethyst is one of the most noble and beautiful members of the crystal family. It is also called "fengshui stone". The Japanese call it amethyst as an energy stone. Purple is a noble color. In the ancient East and medieval England, purple is the special color of the royal family. The frequency of amethyst vibration corresponds to the position of the top of the head. You can calm your mind, improve your understanding, and bring inspiration. When you are emotionally irritable, you may wish to use your strength to calm your heart. Amethyst can develop wisdom, make cells active, and help people achieve spiritual concentration in their thinking. It can improve insomnia, and put amethyst on the side of the pillow before going to sleep every night to improve the quality of sleep.
Amethyst is used in the decoration of the British crown. In the Middle Ages, amethyst was also a very popular religious gem. Da Vinci mentioned in his records that amethyst can expel demons and rapidly grow wisdom. The famous Caesar the Great in history is famous for its keen collection of Amethyst; the Christian missionaries used the Amethyst Cross and the Amethyst Ring as a sacred object. Modern people regard amethyst as one of the best aids for meditation. They believe that it can relieve stress, clear the mind, and pray for the wearer. As the birthstone of February, Amethyst is also the love of lovers and couples. More symbolizes luck, smartness and health.